The Potomac Antique Tools and Industries Association, Inc. (PATINA) is an educational, tax-exempt organization for people who have an interest in the tools, crafts or manufacturing processes of the past. Our mission is to promote and increase knowledge and understanding of the tools and trades practiced by our American ancestors. PATINA's original group of about 30 has grown to over 350.
Membership in PATINA is open to anyone interested in our mission. Annual dues are $15 per year which help support periodic meetings and guest speakers.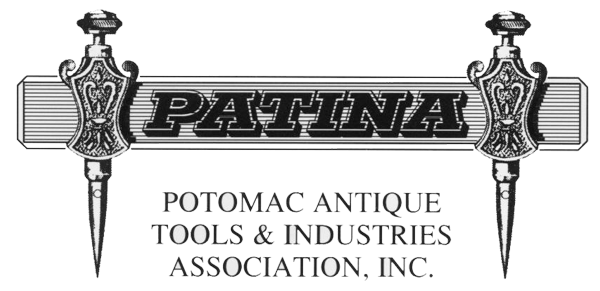 Mail Payment Option
If you would like to pay by mail (check), please complete the following membership form to join PATINA.
Please mail your payment/application to:
PATINA
c/o Mary Anne Graham
PO Box 211
Round Hill, VA 20142